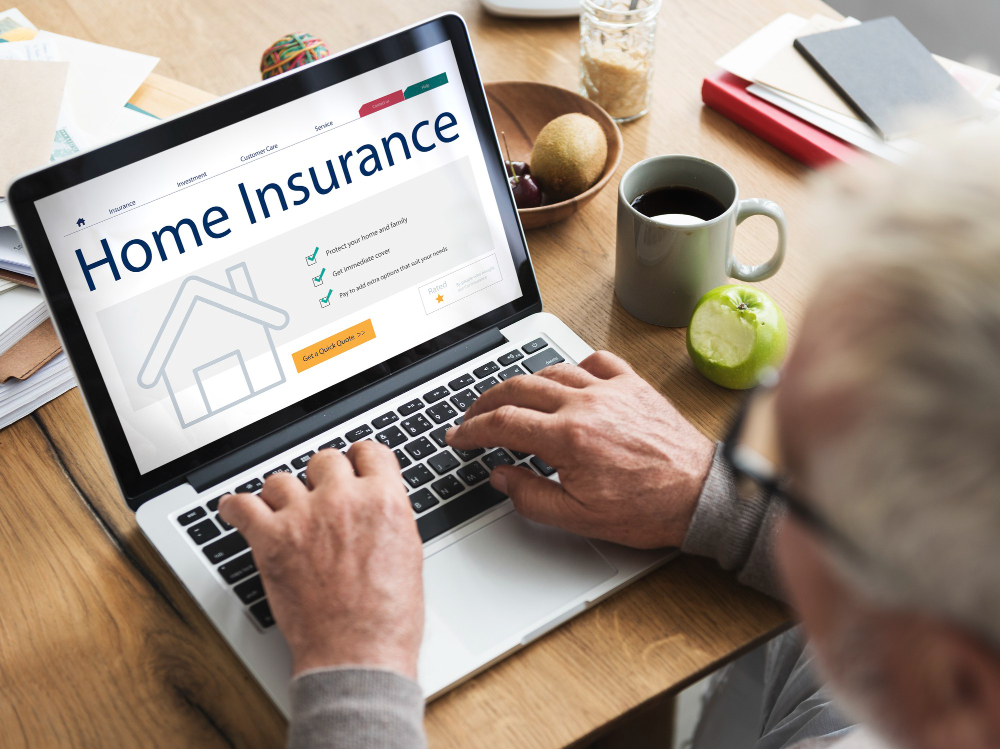 When purchasing homeowners insurance, you must understand your home's value accurately. This value will determine the coverage you need and how much you'll pay in premiums. But how do you estimate the cost of your home for insurance purposes? If you have a high-value home or unique property, you may want to consider working with an appraiser to resolve the value of your home insurance purposes. Here's what you need to know.
9 Ways To Calculate The Value Of Your Home
An appraiser can provide a more accurate estimate of the replacement cost of homeowners insurance and help you ensure you have the right amount of coverage. For more ways, continue reading the blog.
1. Determine The Replacement Cost
The replacement cost is how considerably it would take to rebuild your home if destroyed. Moreover, this includes the cost of materials and labor. To determine the replacement cost, you can use a cost estimator tool, which considers the size of your home, the materials used, and the location.
2. Factor In Upgrades And Improvements
If you have made upgrades or improvements to your home, such as a new roof or updated kitchen, these should be factored into the replacement cost. Be sure to keep receipts and documentation of any improvements you make. Similarly, you need to calculate comprehensive car insurance when buying insurance.
3. Consider The Value Of Personal Property
In addition to the home's value, you'll also need to consider the value of your personal property, such as furniture, electronics, and other belongings. You can estimate the value of your personal property by taking an inventory of your possessions and assigning a value to each item.
4. Determine The Actual Cash Value
The actual cash value is the amount your home and personal property are worth at the time of the loss, considering depreciation. You can subtract the depreciation from the replacement cost to determine the actual cash value.
5. Consult With An Insurance Agent
It's always a suitable idea to confer with an insurance agent when determining the value of your homeowners insurance purposes. An agent can help you understand the factors that go into calculating the value and recommend a policy that provides adequate coverage for your needs.
6. Take Into Account The Location
The location of your home can also impact its value. Homes in high-risk areas, such as flood zones or areas prone to wildfires, may require additional coverage. Additionally, the value of homes in certain areas may fluctuate depending on market conditions.
7. Consider The Age Of The Home
The age of your home can also impact its value. Older homes may require more maintenance and repairs, impacting the replacement cost. Additionally, homes over 50 may require specialized coverage, such as historic or landmark coverage.
8. Review Your Policy Regularly
Once you've calculated the value of your homeowners insurance purposes, reviewing your policy is necessary to ensure adequate coverage. You should also review your policy if you change your home or personal property significantly.
9. Understand The Different Types Of Coverage
Several types of coverage are available with homeowners insurance, including dwelling coverage, personal property coverage, liability coverage, and additional living expenses coverage. Understanding what each type of coverage entails and how much you need is necessary.
Calculate The Value Of Your Home And Purchase Insurance Today!
Calculating the value of your home for insurance purposes requires a bit of legwork, but it's an essential step in protecting your investment. By considering the replacement cost, upgrades and improvements, personal property, and actual cash value, you can ensure that you have the right coverage to protect your home and belongings in a disaster.You can count on us at Savannah Insurance Advisors whether you want to buy progressive commercial insurance or life, flood insurance, etc. Our experts will understand your needs and budget and suggest the best insurance to buy it.